There are so many different kinds of kites in the world that we couldn't possibly list them all. However, there are certain constants among all of them. We've compiled a beginner's guide to these kites to help folks browsing through a well-stocked kite store like Kitty Hawk Kites. Let's break it down to the basics.
Within each type there is an infinite selection. These are the three basic kinds of kites:
Single line kites
Dual line kites
Quad line stunt kites
Single Line Kites for Beginners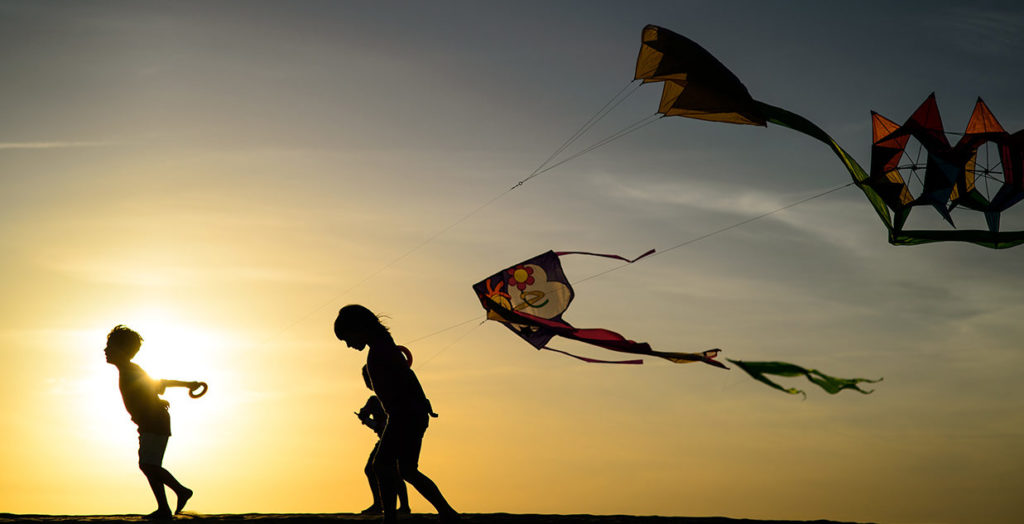 This is the most basic kite and what almost everyone thinks of when they imagine flying a kite with a child. A single line attaches to the kite at a central point. Just run into the wind and the kite goes into the air.
Single line kites have four basic frame designs:
Diamond
Delta
Parafoil
Box
Diamond Kites
Often, the diamond shape is what most people think of when they hear the word, "kite." Actually, the classic diamond is the hardest to get into the air compared to most single line kites. Diamond kites are easy to assemble and their small size makes them great for younger kids to fly. We recommend flying this type of kite in winds of 5-15 mph and with a tail. When assembling, please remember to turn the dihedral so the kite sail is bowed away from you.
Delta Kites
When asking for the best kite to fly, we almost always say a delta. These are generally the kites we guide beginners to. Delta Kites are named for their triangular shape. They have a wide wind range of around 5-20 mph for an easy, stable flight. Small and regular-sized delta kites are perfect for beginners. And the larger deltas (6 foot and up) are great for adding multiple tails and line laundry.
Parafoil Kites
We love parafoil kites for their versatility. Parafoil kites are among the easiest to fly and since they are soft kites ("inflated" by the wind), there is no assembly required and no pieces to lose. Most parafoil kites come with line and a tail for stability. These kites usually fly best in 6-20 mph and come in a variety of sizes to suit beginner flyers to experienced show kite pilots.
Box Kites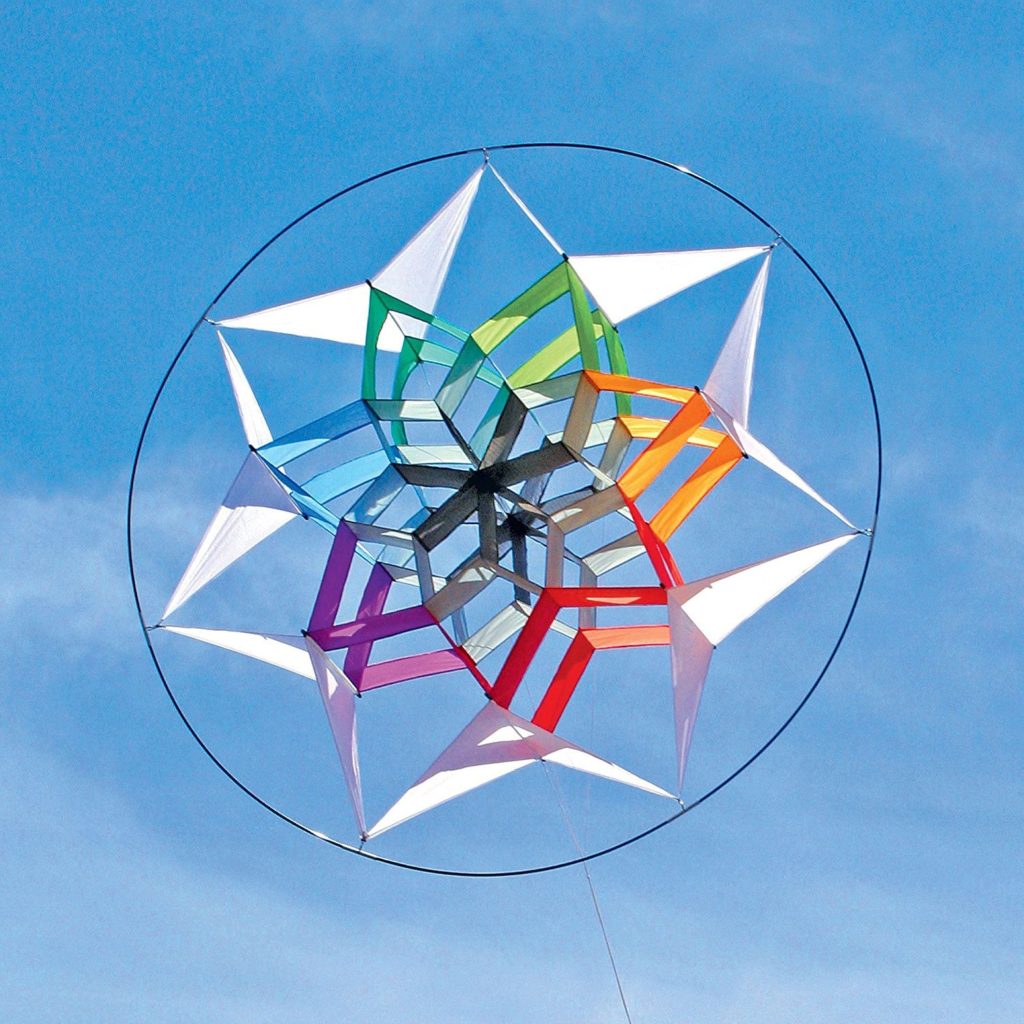 With their out of the ordinary designs, box and cellular kites are the most eye-catching. Due to their structures, most of these kites need a bit more wind than some other kite frames, usually 8-20 mph. Even though these kites may look complicated, most are simple to assemble and fly and some even rotate and roll in the sky, increasing the visual appeal.
Beginner's Dual Line Kites
This is a fun, fun kind of kite to fly. The flight of the kite is controlled by two lines. These allow the flyer to maneuver the kite up, down, and across the horizon. Fly it around in loops, figure 8s, or just about anything imaginable. They are a bit more difficult to fly than a traditional sing line kite, but we have many dual-line kites suitable for beginners
With this added level flair in kite flying, it can take some time to develop the skills to fly a dual-line kite. It generally takes about an hour or so to get comfortable controlling a stunt kite. The time is very well spent.
Most two-line stunt kites are delta-shaped. They actually look a bit like a miniature hang glider and are designed using the same technology as hang gliders, the Rogallo wing. There are also dual-line parafoils that generate tremendous lift and power.
Delta Stunt Kites
Dual-line framed stunt kites like these enable pilots to steer, maneuver, and perform tricks.
Dual Line Foil Kites
Dual-line foil kites create more pull and excitement and because they do not have a rigid frame. They also generally pack up into smaller cases, making them great for traveling. Pair these with a kite buggy and you can go for a wild ride!
Quad Line Stunt Kites
When Revolution Kites brought out their line of quad line kites back in the 1990s, it was, well . . . revolutionary. But here's a historic footnote: look back at a photograph of the Wright Brothers flying their 1901 kite and they are controlling it with four attachment points. Nonetheless, quad line kites really got people thinking about new stunts and new ways of doing things. Remarkable in their maneuverability, and surprisingly easy to master. They literally dance across the sky!
Revolution is still making their frame kites. New manufacturers have made their way onto the scene in recent years, such as HQ Kites & Designs. You can also take it to new levels and harness the power of the wind because kiteboarding kites use quad line controls.
---
We hope this has helped to simplify the majority of kites you can find on the market. But we did leave some kites off this list. What kites would you add to this beginner's guide?
Follow us on social media and share the fun!
We love to see your pictures and videos. Tag @kittyhawkkites for a chance to be featured on our channels!
Originally published on June 9, 2015. Updated on September 17, 2020.